The Fastest Snapdragon Ever
India's Fastest Charging Flagship
Ultimate Viewing Experience
India's Fastest Charging Flagship
50W SuperVOOC Flash ChargeIndia's Fastest Charging100% Charge in 35 Minutes
Next-level Super VOOC 50W Flash Charge technology gets you from 0 to 100% battery in just 35 minutes. These blistering charging speeds are protected by an intelligent five-core chip system that provides real-time monitoring. Even while heavy gaming, the Super VOOC Flash Charge can charge up to 80% in just 30 minutes - a massive 4 times faster than the 9V/2A 18W quick charging. realme X2 Pro also supports PD and QC charging, which makes it even more versatile.
Vapor Cooling Highly Improved Cooling PerformanceMultiple Heat Transfer Systems
Unleash your gaming experience with a premium Vapor Cooling system that dissipates heat from an area of up to 1373mm2, preventing your phone from overheating. In addition, superconducting carbon fibers, a multi-layer graphite sheet and other heat transfer materials provide highly improved cooling performance, guaranteeing peak processor performance at all times.
Tactile Engine MotorImmersive Omnidirectional Experience
The realme X2 Pro features a completely new Tactile Engine Motor that adds both power and a textured feeling to vibration feedback so that every touch becomes part of an immersive gaming experience . The operating system supports scenario-specific vibrations modes for popular mobile games. Weapons and skills in these games feature item-specific levels of vibration, making for a truly immersive experience.
Qualcomm® Snapdragon™ 855 PlusBuilt for Ultimate Performance15% faster GPU*
The realme X2 Pro is powered by the latest Qualcomm flagship processor, the 7nm octa-core Qualcomm Snapdragon 855 Plus, which can reach clock speeds of up to 2.96GHz. Featuring an all-new Adreno 640 GPU, this ultra-powerful processor delivers cutting edge graphics performance which is 15% faster than Snapdragon 855.
Latest UFS 3.0 Flash Storage 80% Faster Speed*Up to 12GB + 256GB
The realme X2 Pro is equipped with an ultra-fast UFS 3.0 flash storage that is up to 80% faster than the previous generation. Whether it's a Blu-ray movie or a next-gen game, this means significantly shorter loading times and a noticeably smoother experience. Especially with the snappiness and fluidity of up to 12GB LPDDR4X RAM, multi-tasking is lightning fast.
Anti-lock Gaming AntennaAlways Stay Connected
The 4x4 MIMO* Anti-lock Gaming Antenna provides superior signal stability during gaming. In addition, dual channel Wi-Fi technology intelligently boosts speeds, making Wi-Fi network connection both faster and more stable, ensuring the best gaming experience.
Hyper Boost 2.0Game Like a Pro
Frame Boost 2.0 frame rate acceleration increases in-game stability by 41.1%, while Touch Boost 2.0 increases system-wide touch responsiveness by 22.2%, delivering an E-sports quality experience.
Game Space & Game AssistantSpecialized Gaming Management
Game Space is an application that brings console-like convenience to gaming management. Game Assistant is there for you while you game, allowing you to block all pop-up notifications or set them to partial transparency. It also provides quick access to screenshots and screen recording, so you can document your most epic moments and share them with friends.
64MP Quad Camera20x Hybrid Zoom
64MP SensorStunningly Sharp ResolutionUltra-detailed Pictures
The ground-breaking 64MP camera, equipped with Tetracell and 3D HDR technologies, performs exceptionally well under any condition. Its vast imaging power is capable of producing 9280x6944 ultra-high resolution pictures that stay sharp, even when zoomed-in.
Up to 20x Hybrid ZoomNext Leap in Smartphone Photography
The realme X2 Pro uses AI algorithms and optical lenses to achieve up to 20x Hybrid Zoom. This all-new feature lets you discover a completely new world of smartphone photography that enables you to capture a far-away subject up-close.
Exclusive Camera TuningBy National Geographic Photographer
World renowned photographer, Aaron Huey, has once again teamed up with realme, this time working extensively on mastering the complexity of urban environments. His years of experience shines through in the outstanding color performance the X2 Pro brings to urban shooting scenarios.
OFF
ON
Super Nightscape 2.0Introducing Selfie Nightscapes
The realme X2 Pro comes with its largest camera sensor to date - an extraordinary 1/1.72 inches! Using this ultra-large sensor and AI algorithms, the Super Nightscape 2.0 gives mind-blowing pictures at night. It enhances shadow details, diminishes image noise and increases the dynamic range, resulting in an overall brighter picture with exceptional details. Moreover, the Super Nightscape 2.0 feature is also available on the front camera, which means selfies taken in even the darkest environments will still appear clear and bright.
Ultra Video StabilizationSteady Like Never Before
The new Ultra Video Stabilization super anti-shake algorithm combined with the built-in ultra high-sensitivity gyroscope corrects any hand movements or shaking in real time. Whether you're in the middle of running or jumping, the rear camera's video performance will remain entirely smooth.
Super Wide-Angle LensAnti-Distortion Algorithm
Whether you want to capture a mountain or a skyscraper, capture more with up to 360% field-of-view than a normal lens. The DLDC Dual Anti-Distortion System* will also prevent any wide-angle distortions.
2.5cm Super Macro Mode
This new mode delivers amazing ultra close-range pictures.
Portrait Lens
The hardware-level B&W color filtering system captures lights and shadows that enhances your portraits by displaying a more vibrant range of textures.   Learn about other video options
Real-Time Video Bokeh Effect
With a large aperture, depth of field effects can instantly be applied to each frame, allowing you to capture beautiful bokeh mode videos.
Flagship Viewing Experience
90Hz Ultra Smooth Display50% Increase in Refresh Rate*
With a brilliant 90Hz Ultra Smooth Display, the viewing experience on the realme X2 Pro will be smooth as ever. A high refresh rate means a smoother screen, which means every scroll, every swipe will be seamless and smooth. Customize the frame rate for a variety of large games to enjoy the best and fastest experience that will have you glued to your phone.
16.5cm (6.5") FHD+Super AMOLED DisplayDCI-P3 Color Space
Now it includes the DCI-P3 Color Space which supports an increased variety of richer and more dynamic colors. The built-in vivid or soft color mode options allow you customize your system based on your personal visual preferences.
Reduced power consumption
Official HDR10+ Certification
The realme X2 Pro comes with a certified HDR10+ screen that supports video player. This feature offers more precise colors, higher contrast between bright and dark layers, and more vivid details.
Full Care Display Certification by TÜV Rheinland
The realme X2 Pro has earned TÜV Rheinland's Global Eye Care Full Care Display Certification for low-brightness stroboscopic and low blue light protection to keep your eyes healthy at all times. *Official specifications according to TÜV Rheinland's latest certification  37.5% blue light reduction
New Generation In-Display Fingerprint ScannerUnlocks in 0.23 Seconds
Goodix's new generation G3.0 fingerprint scanners have upgraded their standard green light projections to now include the full white color spectrum. This provides a more comprehensive monitoring and recognition system that adds an additional layer of security. With an improved anti-glare screen and a more powerful core, realme has achieved its fastest fingerprint unlocking system yet.
Dual Stereo SpeakersWith Dolby Atmos Certified Hi-Res Sound Quality
Enjoy the thrill of a good game or movie with realme's first dual surround sound speakers paired with Dolby Atmos technology .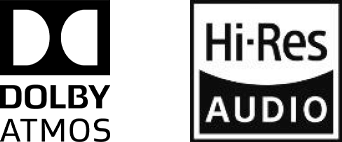 Curved 3D GlassExquisite Design Dazzling Texture
Dual Corning Gorilla Glass 5
realme X2 Pro comes in two striking color options: Neptune Blue and Lunar White, inspired by the powerful and mysterious currents of the sea. After a lot of R&D, we have produced an exquisite transparent glass with such a brilliant texture that the light emanating from the screen resembles moonlight scattered across the surface of the sea. The curved 3D glass design also provides you a smooth and comfortable gripping experience.
Multi-functional NFC Your Wallet on Your Phone!
Simplify your lifestyle and say goodbye to bulky wallets with realme X2 Pro's ability to load, making the payment safe when you go on Google Pay.
Dark ModeThe Stunning Look for Your System
Get the new ultra-popular dark mode! This mode enhances your entire interface with a sleek dark look that offers a more immersive experience when used with multiple third-party applications.
ColorOS 6.1 Customized for realmeAn Increased Sense of Space to Captivate the Eyes
A new design that takes advantage of your entire screen. This is a unique concept that brings a cleaner visual experience enhancing ease of use like never before. With a new intelligent system, the powerful AI, increases performance and reduces power consumption.